In-house Trainings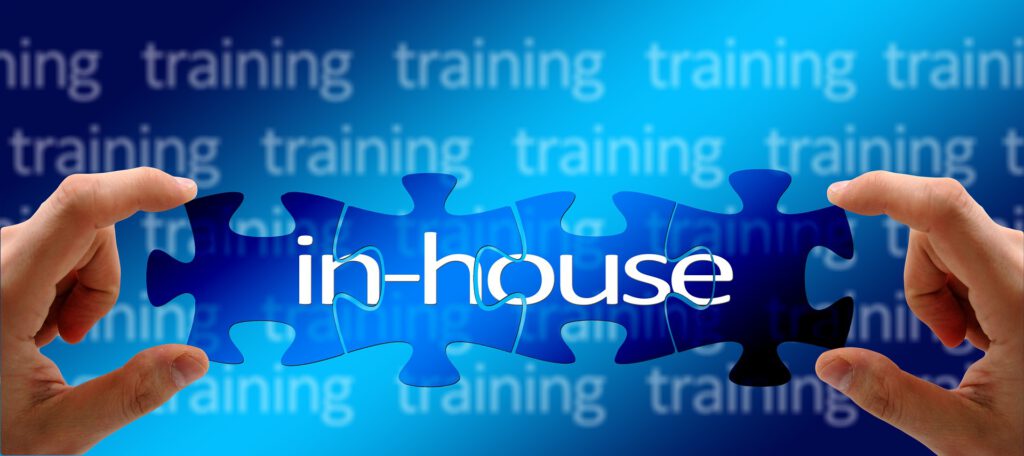 Welcome to the In-house Trainings section of Anti-financial-crime.net. Specializing in Anti-Financial Crime (AFC), we offer comprehensive in-house training programs exclusively for employees of obliged entities. Our training sessions are designed to be flexible, interactive, and highly relevant to your organization's specific AFC challenges and goals.
Flexible and Tailored Training Programs:
Customizable Duration: Choose from one, two, or three-day in-house training sessions, based on your organization's requirements and schedule.
Versatile Training Locations: Training sessions can be conducted at your company premises (in a meeting or conference room) or at a hotel of your choice, providing convenience and comfort for participants.
City of Your Choice: The location of the training is entirely up to you, ensuring ease of access for all participants.
Personalized Training Experience:
Custom Participant Capacity: You have the freedom to decide the maximum number of participants, allowing for a training environment that best suits your team's size and dynamics.
Comprehensive Training Materials: Each participant receives a well-prepared training kit including a folder with handouts, a USB stick, a pen, and a paper pad.
Flexible Catering Options: Catering arrangements can be tailored according to your preferences, whether you opt for in-house provisions or external catering services.
Why Opt for Our In-house AFC Trainings?
Specialized AFC Focus: Our in-house trainings cover a wide range of AFC topics, from AML to CTF, fraud prevention, sanctions compliance, and more, ensuring a comprehensive learning experience.
Expert-Led Sessions: Led by seasoned AFC professionals, our trainings offer practical insights, case studies, and interactive discussions tailored to your organization's specific needs.
Enhanced Team Cohesion: In-house trainings foster a collaborative learning environment, encouraging team-building and a unified approach to AFC within your organization.
Empower Your Team with Customized AFC Training: At Anti-financial-crime.net, we understand the importance of tailored AFC training that aligns with your organizational objectives and culture. Our in-house training sessions are more than just educational – they are an investment in your team's capability to effectively manage and mitigate financial crime risks.
Discover our bespoke in-house AFC training solutions and take the first step towards empowering your team with essential AFC knowledge and skills.
Visit our In-house Trainings page for more information and to schedule a training session tailored to your organization's needs.